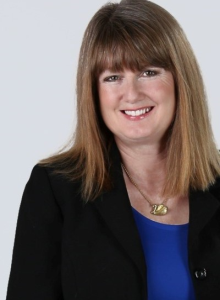 HousesForSale - Real Estate Agent in Bakersfield, CA
Bakersfield, CA Native Ready to Find Your Perfect Home
Having moved nine times myself, I know how it is to have to go through the hustle and bustle of finding a new home. The whole experience is a lot like a roller coaster – it's exciting on the way up and the way down, but the nerves that come along with that exhilaration are rough! I also know how it feels to move from a home that I held dear – almost as dear as the family I had built in it. While I've lived in Bakersfield for over 40 years with my husband of 39 years, there's something heart wrenching about leaving a home that you've raised children in or called your own, even if you only move two doors down. Luckily, my years of expertise and experience have equipped me with the skills I need to help YOU make your experience less of a roller coaster and more of a smooth ride through a calming forest – memorable, but peaceful! I think one of the first things people think about me is that I'm a workaholic. "Alyssa, don't you sleep?" they say. "Do you ALWAYS work like this for a client?" The answers are no and yes, respectively. I got my license in 2003 and ever since then, I've always strived to put my clients FIRST, even if it means losing a wink or two of sleep. My clients are important, and their worries are my worries. If you're selling your home, I want to make sure you get top dollar, even if that means helping you pack, paint your home at the stroke of midnight, or digging in my closest for the best boxes for you to get ready. I'm there for you! I've even helped people move out of homes so that my buyer could get in sooner – the fact that my buyer might not have a place to be for a few weeks kept me up all night, so I made sure they did. Remember how I said I don't sleep? That's because sometimes you can find me on an air mattress in a vacant home to make sure no one breaks in the day before closing.Like I said…my clients come first. We care about you as a person, and I WILL be your advocate!
Find houses for sale in California with Alyssa Knight
Bakersfield has some beautiful homes, even if some of them are pieced together from the 1851 gold rush. Colonel Thomas Baker settled this area when he made a small business out of feeding horses that were carrying gold-hopefuls across the wild terrain of central California. Out of the seven main areas of Bakersfield, some of the most gorgeous areas are parts of the original settlements. For example, downtown Bakersfield is full of beautiful homes with character. Often, these homes are on the less expensive side because, while well-maintained, they have not been updated since they were built many decades ago. Recently, Downtown Bakersfield has seen a boom in investors looking to put some money into the charm of downtown's strong rental market.If you're looking for something more rural, southwest and southeast areas of Bakersfield include lots of farmland and acreage for the horse-and-farm-crazy folks who still want big box stores within driving distance. No matter which part of Bakersfield you settle in, you'll be happy to see tons of parks, lots of job opportunities, and plenty of homes to explore!
Single-Family Homes

Townhouses

Multi Family Homes

Condos